AIM TECH ENGINEERING SOLUTIONS PVT. LTD. is a recognized An ISO 9001:2015 Certified engineering solutions provider company, expertised in manufacturing of the specialized foundation bolt as per customer specification & Drawings, Industrial Fasteners, Forging Components, incorporated with a vision to be known as the leading suppliers in the projects, engineering and infrastructure industry.
Foundation Bolts manufacturing company in India
Technology based services, incorporated with a vision to be known as the Leading in the Application and Service Industry. Because of its strong credentials, values and process based operations in a short span of time, AIM TECH has earned respect amongst its peers and strongly established itself as a leading solution provider company in FASTENERS, FOUNDATION BOLTS.

Aim tech established as a leading & growing manufacturer and supplier of specialised fasteners, Foundation bolts, sheet metal components, Forging and Casting Items. We are providing the services to different kind of product & project kind of industries like Pre-engineering building solution, Dairy, Cement, Sugar, Steel Mills, Tele-communication and infrastructure Industry. Our workmanship are supported with designed, quality and engineering excellence team. We have established high technology infrastructure to cater to engineering Challenges.
Our vast experience in the field of heavy & light duty Anchoring solutions, Specialized fasteners, Forging and casting. We offer wide variety of fabrication solutions to various electrical, mechanical, dairy and chemical energy and allied industries. Our extensive state of the art facilities & full fledged manufacturing facilities empowers us in detail engineering, manufacturing on turnkey basis with best of quality and cost- effectiveness.

Our focused segment -

INDUSTRIAL SPECIAL FASTENERS AND FOUNDATION BOLT,

INDUSTRIAL CASTING AND FORGING ITEMS,

INDUSTRIAL SHEET METAL COMPONENTS AND FABRICATION.
---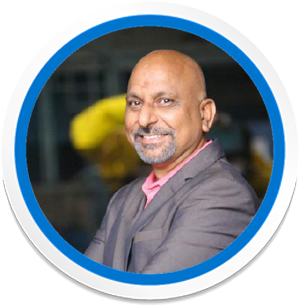 Mr. Sanjay Balasaheb Desai - Director
Qualification : B.E.- ( PR ) , D.B.M. , M.M.S. IN MARKETING AND FINANCE.
Experience : More than 20 years of experience in Heavy engineering and Project & Infrastructure oriented Industrial segment.

In his years of professional experience, He has closely worked with engineering consultants and top management directors and CEOS. Main contribution to engineering companies is –establish from concept to execution of products and services. The result of over all effort and involvement was culminated in several new ideas, concepts and designs which are unique in there own context. He has been able to develop, engineer and deliver the solutions with high degree of fidelity to original concepts.

Outstanding communication talents with proven ability to build and lead highly efficient teams, to train technical personnel, and to convey complex concepts in understandable terms. Extensive international experience, including assignments in Middle- East countries. He has graduate and post graduate in Productionl Engineering from Shivaji University and MMS from Pune University. He has travelled abroad several times, continuously improving his knowledge and keeping him abreast with latest developments in the Fasteners, Fabrication and Casting.

Being hardcore engineering backgound of process flow since 1995 he has gained thorough knowledge of constantly changing environment and always kept himself updated. He has developed several data flow system for software's, for highly specialized needs of industry. These have been successfully deployed during the days when no alternatives were available.

He had an opportunity to work with various leading consultants, qualified engineers and designers in engineering field as a result of which several projects were conceptualized right from blue print stage to execution and commissioning.
---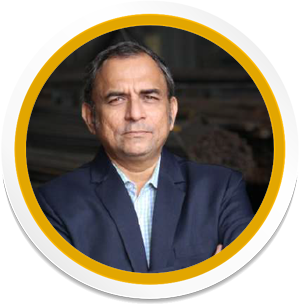 Mr. Shailendra Suresh Parab - Director
Qualification : B.E.- ( PR ) , D.B.M. , M.M.S. IN MARKETING AND FINANCE.

Accomplished professional with over 20 years of comprehensive large-scale management and engineering experience in diversified project design. Strong background in production process development and quality assurance with an outstanding history of managing production from initial drg, through development, to implementation. Unexcelled record of bringing mission-critical product process in on schedule and within budget. Especially skilled at strategic planning, budget controls and problem resolution.

AREAS OF EXPERTISE -

Product Lifecycle Management

Team Training & Mentoring

Quality Assurance Standards

Regulatory Compliance Issues

Engineering Documentation

ERP Solutions

Process Redesign / Reengineering

Cost Reduction / Budget Controls

Inventory / Materials Management
---
We at Aim-Tech are manufacturers, stockiest, importer and dynamic emerging Company of High Quality Fastener products to cater for diverse Industrial needs.

With rich experience in the industry, Aim-Tech has transformed the expertise into reality for delivering the product required by customer. With proper communication with our customers we are able to provide our Best service & Prompt delivery each time.
---
Other Details -
| | |
| --- | --- |
| GSTIN No : 27AAGCA5168G1ZL | IEC NUMBER : 3108000187 Date - 02/04/2008  |
| | |
| MSME No : 270251109225 | Udyam Regd. No. UDYAM-MH-26-54141 |
Our Approval From